Smartness is the ability to adapt to changes – Stephen Hawking
Our approach combines practical experience with theory, adapting to each team's needs and building a tailor-made change, transformation or evolution plan through consultancy, coaching and training.
Putting special attention to the relationship between structure, processes and individuals, our aim is to boost business value through early and continuous delivery.
Czispa specializes on Project Management & Organizational design as well as Agile leadership & Team development.
We provide support through whole stages ensuring quality delivery, including initial conception, discovery and business case/analysis creation.
We specialize in Software/Web Development,
Infrastructure & data Migrations & Rollouts,
Information Security & audits (GDPR, ISO 27001, ISO 9001),
Change & Process Management,
IT Strategy & Development.
We manage them using Agile (SAFe, Scrum, Kanban, Lean) or Waterfall (Prince2) frameworks. 

We empower, equip, enable and engage the heart, hands and head of all individuals to create sustainable learning organizations.
We support your organization on discovering & implementing agile tools, processes & practices as well as understanding & adapting agile principles, values & mindset to the organization's needs.
We also provide support to internal Lean-Agile Centers of Excellence & Community of Practices in terms of development.
We support you in building high-performance agile teams & committed agile leaders, by sourcing & finding potential candidates, diagnosing teams and designing HR tailored solutions, such as competence development or team reorganizations.

Our aim is to find people that can accompany the organization in their transformation, boosting team and processes effectiveness and generating an innovation ecosystem.
We facilitate official SAFe® authorized courses official & Management 3.0 facilitators.
Plus, we also offer the possibility of Workshops co-creation to tackle organizational challenges using different methodologies & enable teams to gather a different perspective on their daily work.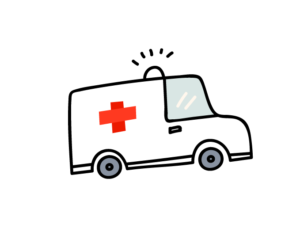 Difficulties to develop lean-agile leaders?
Execution and strategy are not aligned?
Curious to know if any agile methodology can improve the way you work?
In need of change but without knowing where to start?
Is something going on but you cannot identify what?
Contact us and we will analyze the situation and together we will build a roadmap together!
WE RISE BY LIFTING OTHERS
There is no magical recipe for success, that's why we
do not consider ourselves evangelists of any framework or methodology.

We better enjoy creating tailored solutions with the teams mashing-up different methodologies, frameworks and mindsets which will improve not only the way of working and the product delivered to clients but that would also impact positively the employees' lives.
Contact us at hello[at]czispa.pl with your availability for a call and we will get back to you as soon as possible.
Let's speak about the people in your organization, their challenges & opportunities so we can find out how can we help.
Together, using a collaborative approach we will define a clear vision, measurable objectives and a comprehensive strategy to unleash the inner potential of your teams to create high-quality products or services.
All hands on deck! We will work with people on the change process, aligning teams, processes and strategy simultaneously, evaluating and adapting according to needs. We facilitate continous improvement activities & routines.
Transform your challenges into growth opportunities
A big journey always begins with one single step
Consulting & Training Boutique specialized in Business Transformation.
We tailor the best project management & agile practices to each organizational environment to maximize their growth & create value in fast-paced environments while nurturing a happy, sustainable workplace.
Czispa is the Polish pronunciation of the Spanish word "Chispa" (in English "Sparkle").
The expression 'to have chispa' or 'to sparkle' refers to someone/something that spreads happiness, energy & dynamism. 
We cultivate that mindset & support people to create & manage changes positively.