Never stop learning. Life never stops teaching.
Our training offer is oriented towards professionals and teams that would like to go beyond the mere theoretical knowledge acquisition.
We conduct our workshops using the "learn by doing" methodology, combining collaborative & experimental activities along with solid theoretical knowledge oriented to maximize the experience & professional development in a dynamic and friendly environment.
We host official SAFe® authorized courses, worldwide recognized methodology to manage agile transformations & boost business agility, used in more than 70% of Fortune 100 companies, such as Intel, KLM, Sony, Cisco, HP and more.
Furthermore, we are Management 3.0 facilitators, a global & disruptive leadership approach created by Jurgen Appelo, focused on boosting team collaboration and creating happy & healthy work environments. 
As a plus, we also co-create workshops & bootcamps, fitting the program to your organizational needs as well as develop measurable and tangible success criteria to assess workshop results.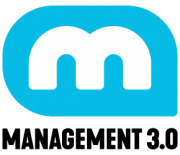 MANAGEMENT 3.0
MANAGEMENT 3.0
2-Day Workshop. Improve leadership & collaboration within an agile organization. The workshop includes useful tools and practices that energize people, empower teams and create happy workplaces.
DESIGN THINKING BOOTCAMP
DESIGN THINKING BOOTCAMP
1-Day Bootcamp. Add new innovation techniques to your toolbox! Unleash your creative self & learn how to create customer-centered services or products.
WE RISE BY LIFTING OTHERS
We offer official Management 3.0 Workshops & SAFe Authorized courses. 
We also offer Workshop Co-creation, combining Design Thinking, TBR, Management 3.0, NLP, Liberating Structures, Scrum, Kanban, Prince2, Coaching & other frameworks/ mindsets/methodologies with your particular organizational challenges.
Contact us at hello[at]czispa.pl with your availability for a call and we will get back to you as soon as possible.
Let's speak about your challenges & expectations so we can find out how our cooperation might look like & how to start.
We will work together on creating the program, it's content, material & methodologies as well as creating a success criteria for our workshop/bootcamp.
Our work does not end the day of the workshop. We will establish a follow-up period in which we will be answering questions, facilitating resources & other needs.